Do you love nature? Then you'll love LOS CLOTICOS CAMPSITE!
LOS CLOTICOS CAMPSITE
The campsite is located in an area of outstanding natural beauty in the Alto Palancia region, between the Mediterranean coast of Castellon and the inland province of Teruel.
In addition, our campsite is next to the peaceful flow of the Palancia River, among the Palancia Valley, the Escabia Crag and just behind the Amador Crags. Being surrounded by this wonderful landscape and ideally situated only 4 km from the spectacular river source and its medicinal fountains, allow us to relish plenty of natural interest spaces that will leave you speechless.
The area covers 23.344m2 which makes it the vastest campsite on the zone. So, for our guests it means a great advantage; it offers a lot of space to develop your daily routines or any feel-like activity comfortably and surrounded by lush vegetation, walnut trees and Morus trees that in summer gives a wonderful and pleasant shade.
This truly unique place is also ideal to enjoy a family environment as well as for those who love nature or sports like hiking, and also it offers the chance to have a bath in the crystalline natural pools from the Palancia River or just to take pleasure in the scenery.
What can you do in the campsite Los Cloticos?
ENJOY NATURE AND CHILL OUT IN OUR FACILITIES
Book your stay in Los Cloticos campsite
The Campsite
BUNGALOWS
Look for the peace and beauty of nature and our facilities.
PLOTS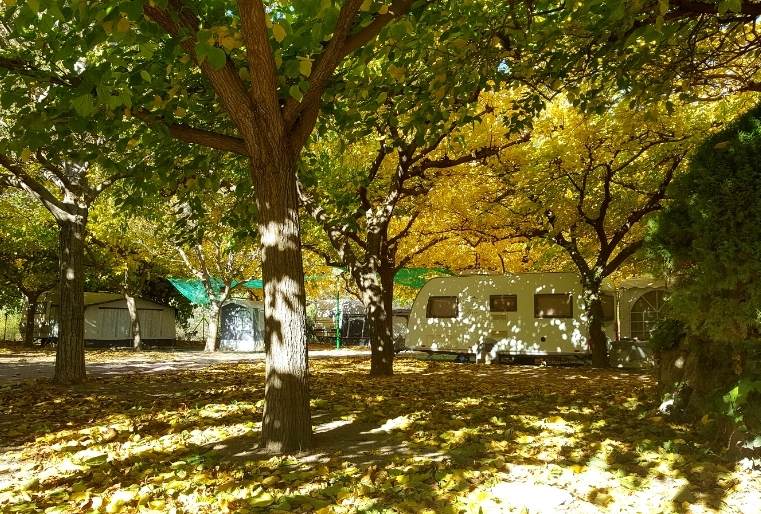 Our campsite offers some plots to set tents and park the caravans.
GROUP STAYS
Our facilities offer great availability and are really comfortable. Moreover, the camping area is prepared for big groups of adults and children.
Reviews
What do our guests think about us?
Camping very familiar, very quiet .. The paellas of the restaurant are very good, the owners are very nice and bring the bread of the town of Bejís every day, the campsite is in the middle of nature, the road is a bit bad when going down but it It goes down or goes up without problems, for everything else very well, you have different places where you can go, it has an accessible road to the Palancia River, near the mill and the Birth of the Palancia River, very good location and treatment.
100% recommended. The staff was really helpful in both the bar and the shop. Extended opening hours. Located in nature. Ideal to rest and to do mountain tourism.
The perfect place to take some rest for a couple of days to go with both; with or without children. Really kind and helpful staff. Delicious food at the restaurant.